On 02/16/2011 05:26 PM, Fred wrote:
=======================================
Just another boring day Tuesday for the family (
click here for a link to a news story
):
Needless to say, it was a bittersweet day for Libby, Nellika, Molly, Kate, Chris, Vivian, Elizabeth and me. We were deeply moved and honored. Tom's spirit was with us all day. We capped the day with a wonderful family dinner/celebration at the "Daily Grill" in downtown Washington before returning to our hotel (the funkiest hotel in DC!), the Tabard Inn.
The reception that followed was surreal. We basically had free reign of the White House for several hours. It was an honor to meet, mix and mingle with the likes of the world's greatest cellist Yo-Yo Ma, zillionaire Warren Buffett, civil rights pioneer Congressman John Lewis, basketball legend Bill Russell, baseball great Stan "The Man" Musial, poet Maya Angelou, former Florida governor Jeb Bush, and many others....including the "First Dog" Bo, who wandered through the proceedings!
Tom's granddaughter Vivian was the life of the party. The following took turns holding her, playing with her and mugging for pictures with her: President & Mrs. Obama, Jean Kennedy Smith (JFK's sister), George and Barbara Bush, Yo-Yo Ma and his wonderful family (our new family friends!) and many others. It's too bad she'll have no memories of it when she's older, but she'll have plenty of pictures.
The "official" White House pix of our family with the Obamas will be sent to us, so we'll share when we get them.
To see the entire ceremony,
click here:
---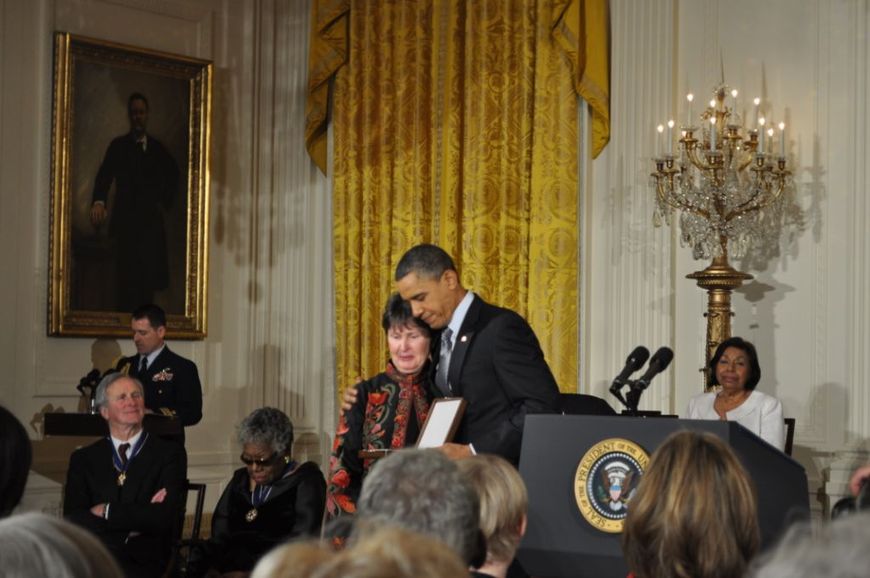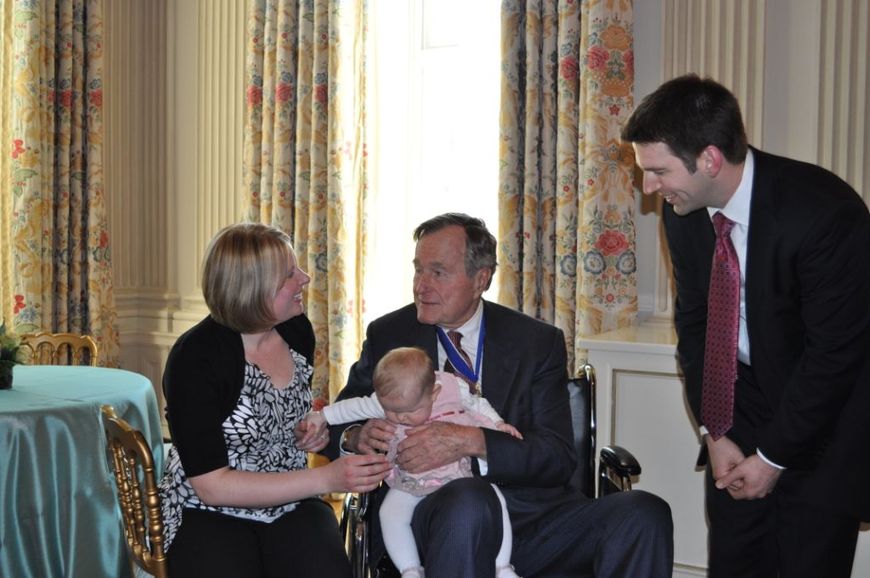 Kate, Vivian, and Chris with some guy who also got the award.
Chris, Vivian (Tom's granddaughter) and Barbara Bush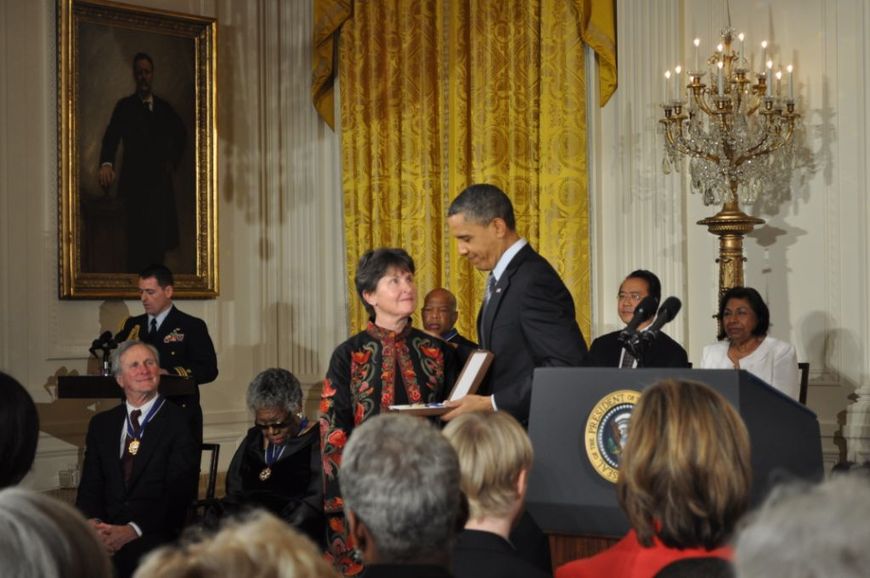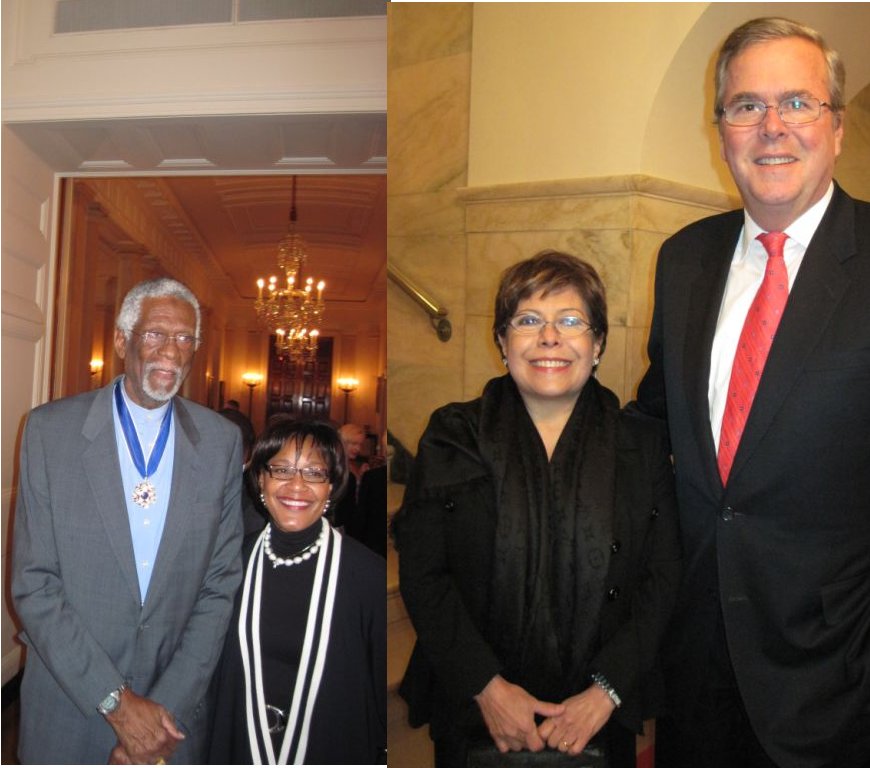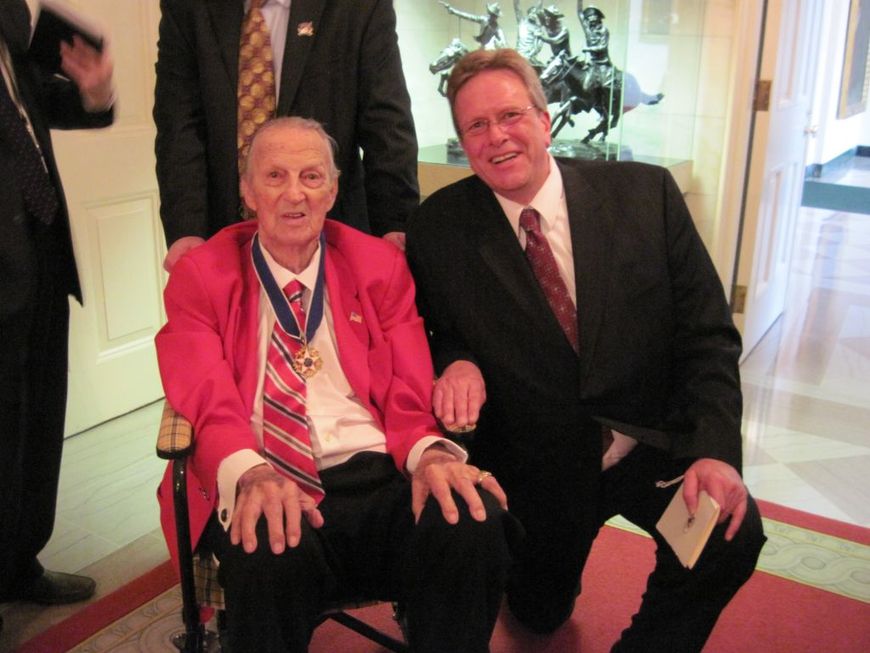 Stan "the Man" Musial" and Fred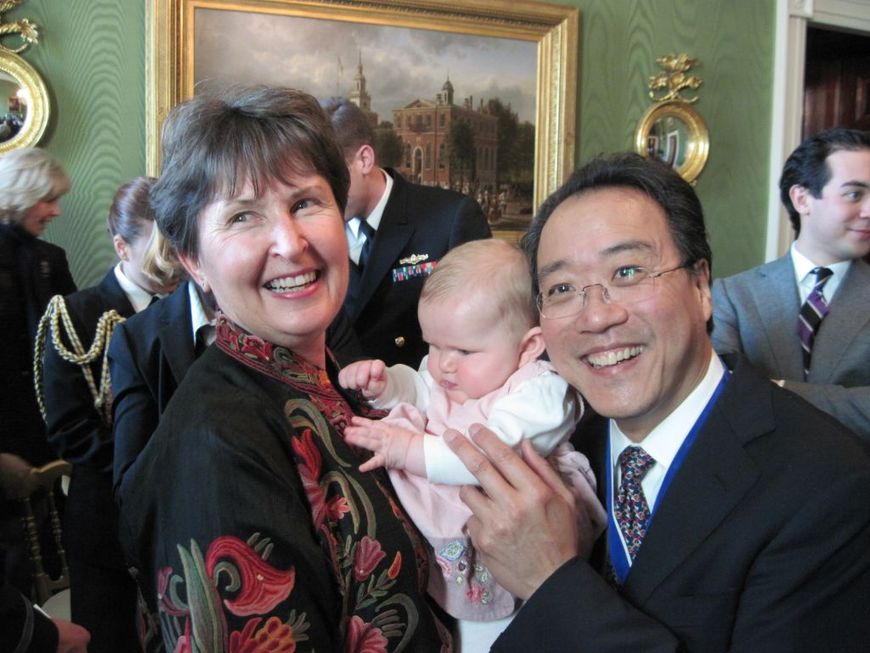 Libby, Vivian, and Yo-Yo Ma
Fred, George Sr., and Elizabeth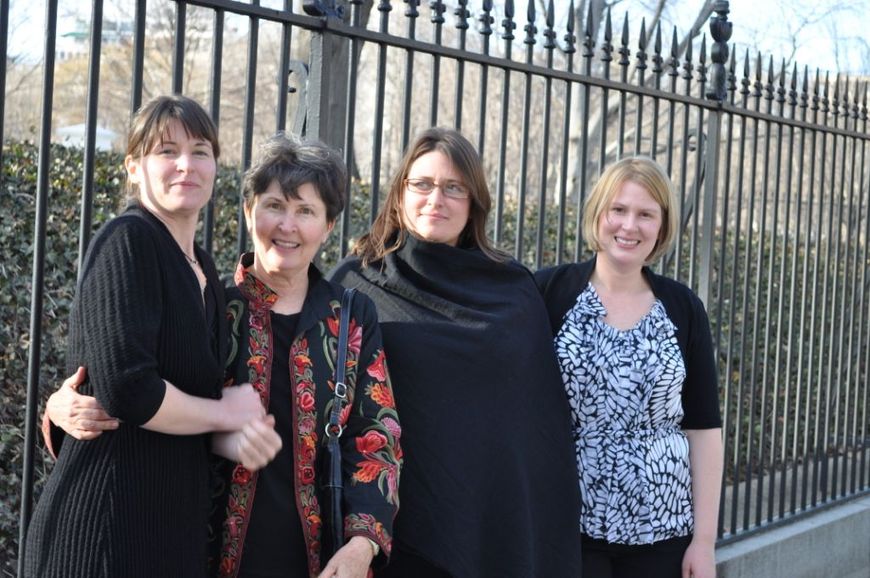 Tom's wife and three daughters (Nellika, Libby, Molly, and Kate)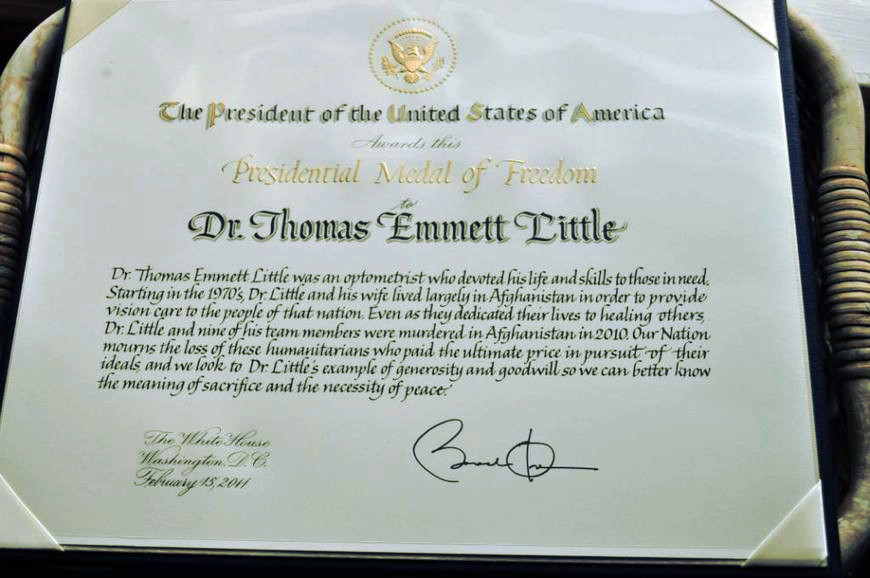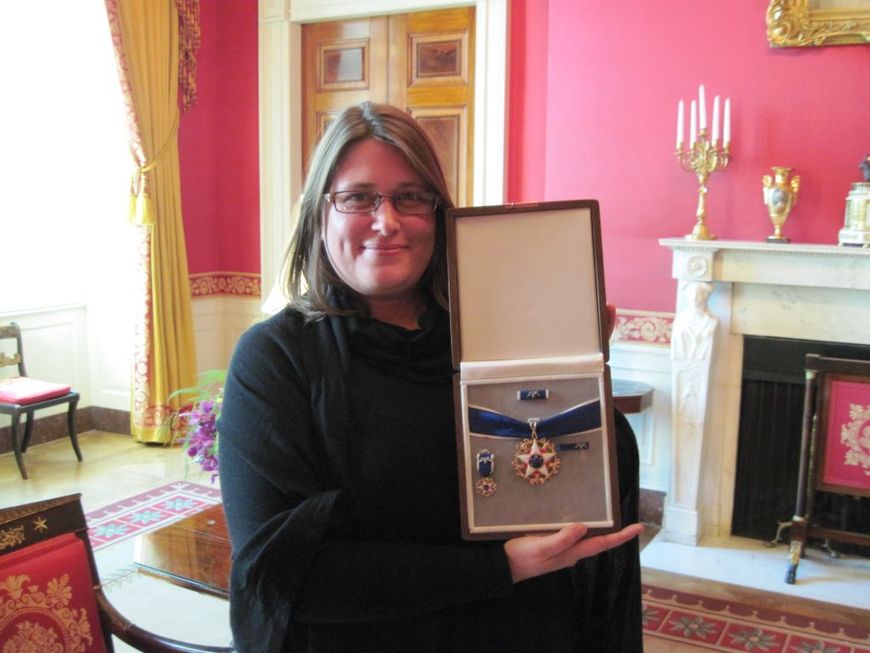 Presidential "first dog" Bo